Karri Jinkins, based in New York City, has over 20 years of experience working with people using the techniques of Ayurveda, nutrition, yoga and meditation to people looking to improve their health, as well as to those who suffer from specific problems such as anxiety, allergies, food sensitivity, obesity, exhaustion, hormonal imbalances, auto-immune diseases and depression.  Her goal is to help each person find their healthy sweetspot so they can live a more joyful life.
Karri specializes in women's health and immune-functioning through all phases of reproductive, menopausal and post-menopausal life. She works with corporations, individuals and schools to develop unique health plans for each person that suits their distinct constitution.
Karri co-foundened Brains & Bellies, which fuses Ancient Ayurveda practices with Modern Nutritional Therapy techniques to help heal.  
She is a contributing author for the book, Yoga Sadhana for Mothers, and has written for various on-line publications, including the Huffington Post.
Karri has a Bachelor of Arts degree from the University of Wisconsin, Madison. 
Ayurveda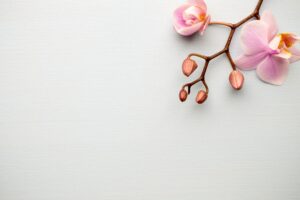 Ayurveda is a traditional system of health and healing that originated in ancient India approximately 4500 years ago.  Ayurveda deals with concepts of health, wellness, prevention and cure.  This system believes that body, mind and nature exist together and as each has the ability to move out of balance, there is an equal and powerful ability for our bodies, minds and nature to find balance and equilibrium and to exist in the oneness of the universe.  Through the use of diet, lifestyle and herbal remedies, together we can develop a daily practice for you that will bring about a deep sense of wellbeing that you will feel in your body, mind and spirit. 
Through Ayurveda techniques, we will uncover your unique constitution and then develop a specific movement, diet and lifestyle plan perfect for you.  You will learn yoga postures, daily practices, breathing techniques, as well as diet, herbal and lifestyle suggestions that together, will help bring your constitution back into balance. You may experience better sleep, weight loss, increased energy, less hormonal fluctuation, greater focus, calmness, attention and harmony within. I have come to understand that every individual is unique, hence every health pla should also be unique.
Please visit my booking page to book an appointment now.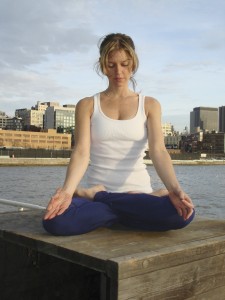 Karri teaches yoga in public and private class formats online and in person to adults and children. Please feel free to email karrijinkins@mac.com if you would like to begin this life changing practice.  I'm happy to answer any questions.  I offer the follow:
Corporate classes in yoga, meditation, pranayama and Ayurveda online or in person

Private sessions via Zoom, or in your home or office

Package of 10 or more private sessions

Seniors and students discounted private yoga/meditation sessions
INSPIRED By my Family, Nature, Love, Work and the following…Sri K. Pattabhi Jois, Eddie Stern, Tim Miller, Dr. Phillip Zarrilli, David Life, Sharon Gannon, Dr. Robert Sbovoda, Dr. Claudia Welch, Dr. Vasant Lad, Asokananda and Rinpoche Khyenste Norbu to name a few.
Chef-prepared, Healthy Food Delivery Services

We provide freshly-prepared, healthy, plant-based meals designed with your taste, health concerns and dietary preferences in mind. Please reach out for more details. 
Have questions? Please email me at karrijinkins@mac.com for a quick response.
Call 917-215-7710
Find me on the below social media links.